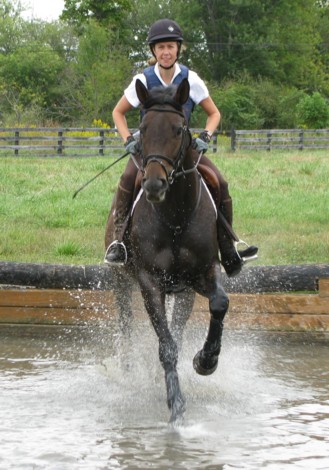 Gordonsdale is the ultimate cross-country schooling facility for all levels of eventers

Featuring a cross-country course designed by Olympian Nina Fout
with over 40 obstacles of varying difficulty
on more than 100 acres of rolling grassy fields and wooded terrain

Fences include banks, ditches, water complex, steps, and many other options.
We also have a warm up course, stadium jumping ring, and a cross-country gallop.
Large parking area at our entrance suitable for all sizes of trailers.
We are located in beautiful Clarke County, Virginia
directly off Rt 340 just 2 miles north of Berryville.
Open every day, weather permitting
$30 per horse/rider (Effective January 2013)

Please call us at (540) 533-5323 to schedule your schooling
or email: farmersdelight@iCloud.com
** Click here to download Liability Release **
Riders are required to sign a Release (form available above and at at the parking lot) and deposit their release in the parking lot's bulletin board drop box before using the facilities.